about me
I was born at Beltaine 1969 and grew up in the Odenwald region. Over the years I was engaged in different spiritual paths and I have respect for every person who found their own way.
I am a "Order of Bards Ovates and Druids" Druid grade graduate. To conduct ceremonies and rituals like those of the eight seasonal festivals, but also consecration of new homes, incense rituals, healing ceremonies and many others are an inherent part of my practice.
To broaden and complete my knowledge I continued my studies with
the "School of Celebrancy" and am holding a certificate as an
independent celebrant.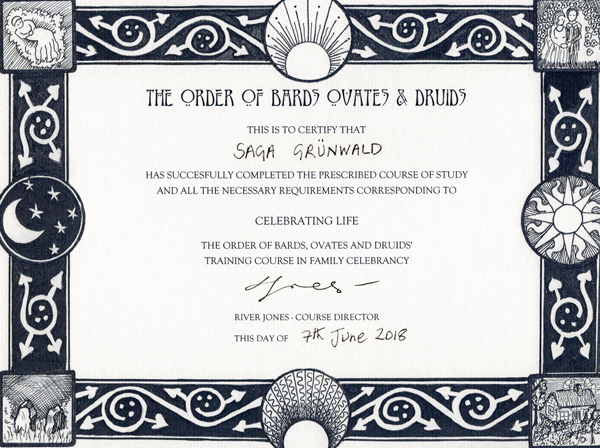 I am on the Order of Bards Ovates and Druids's list of celebrants.
Look at GERMANY
I develop every ceremony, every ritual together with my client/clients. Your wishes and aims are the basis to plan your personal ceremony to celebrate a particulary experience, a passage, a twist of fate or a parting as a very special moment, which you can share with friends and family or only with me as your celebrant.
I advise you on the time flow of the ceremony, help you find the right place and date and how to decorate your chosen spot, whether you like to do it alone with me, invite friends or family to
take part, or if you like the whole gathering to be involved
As an independent celebrant I want to create a ceremony with which you feel perfectly alright and which you realise entirely as your own.
If you wish we can integrate facets of your spiritual path or combine several spiritual traditions.
As an author and journalist I am able to support you in phrasing your speech or vows or blessings. I can give you advice how you find the right words to express yourself.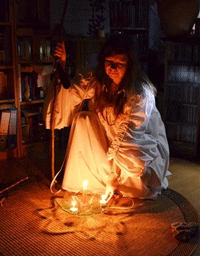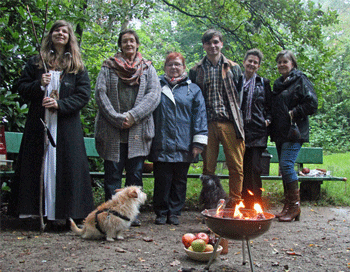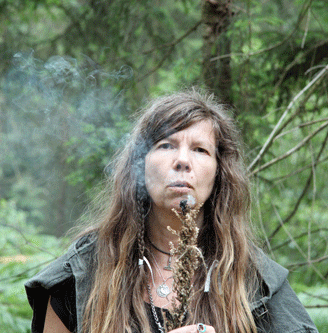 .